Benefits of Buying Certified Pre-Owned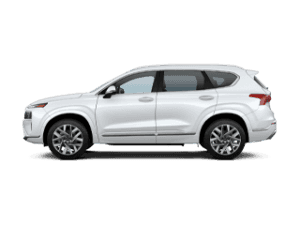 Are you wondering what the best approach is to buying a used vehicle and what method to abide by? If so, you should seriously consider the certified pre-owned inventory which highlights the Rosen Automotive Family and its dealerships in Greenfield, Milwaukee and Madison. Our diverse selection of top makes and models will ensure an enjoyable experience going forward.
What Is The Advantage Of Purchasing Certified Pre-Owned?
When you buy a certified pre-owned vehicle there are an abundance of pros to take into account. The list consists of vehicles which are in tip top shape and go through detailed inspections and automotive tests. The process involves checking the overall safety of the vehicle along with the efficiency of its major and minor features. If all of the boxes are checked, then the vehicle is suitable to be listed under this specific title.
This section ensures you are looking at reliable vehicles which have more than enough capability to get you through your day to day. You can scroll through and purchase what you need with confidence knowing what goes into the vehicle selection process and how detail oriented the inspection process is.
Our selections of Kia, Nissan, and Hyundai models come with a number of helpful additions including CarFax history reports, 24/7 roadside assistance and very reasonable warranties.
You can pinpoint exactly what you want or need in your next certified pre-owned vehicle by selecting specific features in the bar above. In addition, you can also search for the years, models and makes so you can try to find exactly what you need in no time. We pride ourselves on making your automotive shopping experience enjoyable and rewarding so we cut to the chase exact prices you will encounter during your transaction. There are no extra costs thrown to you out of the woodwork.
Purchase A Certified Pre-Owned Vehicle in Greenfield, Milwaukee and Madison
There are so many advantages to purchasing a certified pre-owned vehicle and it is important to learn as much as you can. If you are interested in a certified pre-owned vehicle, please contact us at Rosen Automotive Family.