Best Certified Used SUVs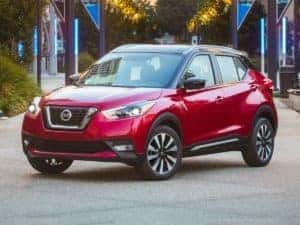 Are you searching for a reliable yet efficient certified pre-owned SUV? If so, please take a moment to consider the certified pre-owned inventory available at Rosen Automotive Family which covers Milwaukee, Madison and Greenfield. Our wide selection of certified pre-owned SUVs are sure to give you the exact enjoyable experience you are looking for.
What Should I Expect In a Certified Pre-owned SUV?
First and foremost, our company motto which was dubbed The Rosen Promise, will give you the confidence you are searching for during the automotive shopping process. We pride ourselves on creating hassle free transactions which show you the overall total price you will be paying upfront and out in the open rather than sneaking surprise fees in at the end.
The possibilities are endless with the feature selection bar at the top of the certified pre-owned SUV inventory page. You can select any of the additions you see towards the top and instantly receive the exact models that possess what you are looking for. Some of these include Apple CarPlay, Android Auto, AWD, backup camera, blind-spot monitor, bluetooth, heated seats, and a navigation system.
You can completely change your driving experience with the Apple CarPlay integration inside of the Certified Pre-Owned Hyundai Kona. You will have complete control of your text messages, phone calls, and directions to your next destination with the sound of your voice through Siri voice activation.
It is no secret that Wisconsin can present you with some brutal winter weather, which is why heated seats, inside of the Certified Pre-Owned Nissan Rogue Sport, are essential to your overall comfort after walking through the freezing temperatures.
If you have a sizable friend group or family, the third-row seating in the Certified Pre-Owned Kia Sorento could be the game changer you were looking for. Imagine having ample space for your group during your next adventure or a night out at your favorite restaurant.
Purchase A Certified Pre-Owned SUV In Milwaukee, Greenfield or Madison
Our selection of certified used SUVs should open many doors to improve your future trips and confidence on the road. If you are interested in an SUV, please contact us at Rosen Automotive Family.