Employee Spotlight – Audrey Aaroen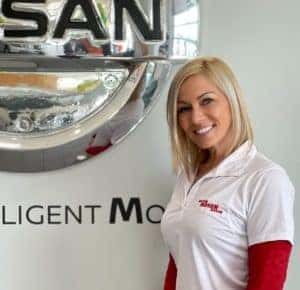 This quarter Rosen Automotive is spotlighting Audrey Aaroen at our Rosen Nissan Madison location. Audrey is a team player who has single handedly reshaped the Service BDC Department. Audrey was recently promoted to Service Advisor due to her work ethic and dedication to the department and Rosen Automotive.
She has stepped up and ran the service department when needed. When short-handed, Audrey assisted on the service drive by answering phones, rescheduling appointments, and greeting customers. We are lucky to have her as part of the Rosen Team and Rosen Family!