How To Buy A Car Online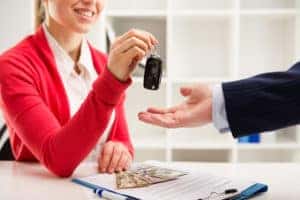 Have you been wondering how to effectively and efficiently purchase a car online? If so, our team at the Rosen Automotive Family in Madison, Milwaukee and Greenfield has your back every step of the way and will give you the exact step by step process on how to purchase a car stress free. We pride ourselves on a hassle free transaction between ourselves and our customers.
Here is the step by step process on how to purchase a car online:
First you want to set your specific budget to see what range you will be able to shop in going forward
Get Preapproved for an automotive loan
Use the filters on our inventory page to narrow down your decision on what exactly you want
Pinpoint exactly which model you desire
Search the listing for any available deals
Speak with an online representative or make a phone call to our dealership and we will act accordingly
Possibly organize a test drive to see how you feel inside of your potential vehicle while also seeing how it drives
Make your purchase online and either organize a pick up at the dealership or to get your vehicle delivered
Our car buying process is tailored to your success and convenience. The last thing we want is for this to stress you out so we are here in any way to keep it easy for everyone.
Purchase A Car Online in Madison, Milwaukee, or Greenfield
The ability to purchase a vehicle online really opens doors for car buyers and we are here to make this even easier for you. Our customers can buy a car online through our Rosen Express Checkout tool. The ability to purchase your potential vehicle remotely gives you incredible leeway during the searching process. Instead of seeing a few vehicles during a visit, the online inventory list gives you the ultimate overview of everything in stock. If you are interested in buying a car online, please contact us at Rosen Automotive Family in Madison, Miliwaukee and Greenfield.