Rosen Automotive Family Community Outreach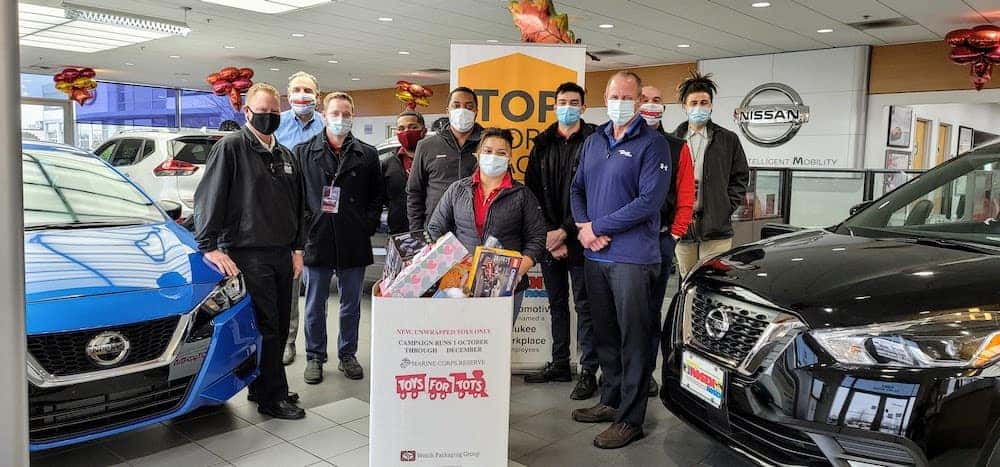 About Us
For the Rosen Automotive Family, giving back and being involved in the community is an essential part of our business. This winter we have been staying busy and giving back more than ever in a year that truly needs a little extra love and care. Take a look below for all the fun and exciting things we have been up to this winter to spread a little holiday cheer to those who need it most.
The Big Shave
For the Rosen Milwaukee locations, we have kicked off the Big Shave to coincide with "No Shave November". This event kicked off October 25th and went through the end of November 2020. It promoted and supported cancer awareness.
Turkeys For Vehicles
While the holiday's this year are guaranteed to be a little different than usual, here at Rosen Family Automotive we always remember to think of those in need as we kicked off our Turkeys for Vehicles event in November. We donated turkeys to Feeding America Eastern Wisconsin.
Toys For Tots
In addition to donating food, we also opened up our automotive locations to be destination drop offs for Toy for Tots. Bring a new unwrapped toy to one of our dealerships today!
Happy Holidays Cookie Project
Rosen Automotive has joined all three Milwaukee Radio Alliance stations (FM102/1, B93.3, and FONZ FM) to launch the Happy Holidays Cookie Project. Working with Aggie's Bakery, a portion of each cookie purchase will be donated to the American Red Cross.
Feeding America
For every paid oil change service performed at our dealership, whether the oil change is paid via a manufacturer program or through a customers' prepaid maintenance policy, Rosen Automotive will give $1 to Feeding America.
A Day Of Donations
A special team up once more with the three Milwaukee Radio Alliance stations (FM102/1, B93.3, and FONZ FM) and the American Red Cross for "A Day of Donations." On December 28, 2020 from 8:30am to 4:30pm at Tripoli Shrine Center.
Milwaukee Milkman
A special bright spot in 2020 has been our partnership with the local Milwaukee baseball team, Milwaukee Milkmen. Since 2020 has been unkind to sports, the Milwaukee Milkmen has been the only baseball being played in the area and took home the championship. They were able to play ball as they are an independent team (not minor league).
Come Visit the Rosen Automotive Family
Get to know us and stop on by for a visit at one of our three locations, Rosen Kia Milwaukee, Rosen Nissan Milwaukee, and Rosen Nissan Madison, or contact us with any questions you may have. We look forward to meeting you and finding your dream car today or helping you to keep your dream car running like new.