Top Safety Features To Look For In Your Next Car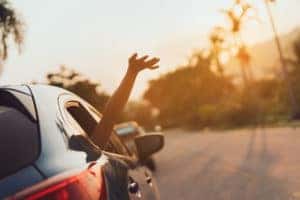 Safety features dictate a number of automotive customer's decisions when they are considering a new vehicle. Our team at Rosen Automotive Group is here to help you shed light on some of the premium additions to look for while shopping for a potential ride. As a driver, you want to be optimally safe and keep your passengers comfortable as well.
Adaptive Cruise Control
This dynamic feature gives you a real sense of ease on the open road. This elevated cruise control aspect opens up a new realm of the original addition. Adaptive cruise control allows you to not have to worry, per say, when you are approaching a vehicle that may be going a little slower than you. The system accelerates and decelerates accordingly in regards to the proximity of the surrounding vehicles.
Blind Spot Monitor
Arguably one of the most important scenarios to pay close attention to on the open road is your blind spot. You cannot change lanes without one hundred percent knowledge that there isn't anyone on your side. The blind spot monitor gives you eyes in the back of your head and indicates to you when it is safe or not to change your lane. This alleviates an immense amount of pressure from the driver as they can have another set of eyes to help them out during your journey.
Forward Collision Warning
Forward collision warning alerts you when you are approaching a vehicle too fast and if you are too close to it. This keeps yourself safe along with others on the road as well. This also reins true with pedestrians as the system will also give you a warning when they are too close for comfort as well.
Purchase A Vehicle From Milwaukee, Madison and Greenfield
All of these key features are ones you can filter on our main site inventory. They all present an enhanced and safer driving environment. If you are interested in a vehicle with one of these safety features, please contact us at Rosen Automotive Group in Milwaukee, Madison and Greenfield.