What Documents Do I Need to Bring When Buying a New Car?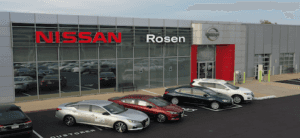 Have you been wondering what exact documents you need when you are contemplating buying a new car? If so, our team here at Rosen Automotive Group in Greenfield, Madison and Milwaukee is here to help you answer your questions. We are here to assist you every step of the way. We realize how detailed the car buying process can be so we want to make it as easy as we can. Your overall satisfaction and stress free experience is paramount for us as a dealership.
Here are the documents you will need to purchase a new car:
Driver's license

Credit score with history

Form of payment

Proof of insurance

Recent pay stubs

A list of references

Any recent utility bills

Any discount information
These are all important documents to consider when purchasing a new vehicle. You will want to try to bring as much information as you can. You will also need a certain amount of documents in order to successfully go through with the car buying process.
One can affect another meaning if you don't have one of the premiere documents, you may have to wait on getting your vehicle. If you have a faulty credit score, then it may also alter your agenda as well.
Purchase A New Vehicle In Greenfield, Madison or Milwaukee
When you are purchasing a vehicle, you should do some planning beforehand to get all of the essential documents together. If you are interested in a new vehicle, please contact us at the Rosen Automotive Group in Greenfield, Madison or Milwaukee.